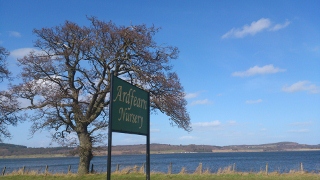 Welcome to Ardfearn Nursery

Just 3 miles out of Inverness by the Beauly Firth, Ardfearn Nursery has been growing quality plants in the Highlands since 1987. Although we have a world-wide name for our alpines, we grow much, much more...

Our shrubs, herbaceaous perennials, climbers and trees are ideally suited to our Highland conditions, chosen for their garden merit and all propagated and grown on the nursery. WE GROW OUR PLANTS, SO WE KNOW OUR PLANTS! With years-worth of local knowledge, we are able to advice our customers as to what will be successful (or not!) in their gardens. Our extensive range of quality, rare or unusual plants provides much interest for the beginner and expert alike.

The Nursery is open Monday to Friday, 9am-5pm.
Please note: although we are officially closed at weekends, we are more than happy to open by appointment if you unable to visit during the week. Please call us on 01463 243250 or email ardfearn@gmail.com to arrange this.
Online Alpine Catalogue
To view our online alpine catalogue, please click on the 'A-Z' link on the left of this page. Here you can browse through our large, ever-changing alpine list, or you can use the Search option for specific plants.

We ship to UK and (currently) EU. Please see 'Delivery Information' for details.

Availability changes throughout the year - we welcome any inquiry regarding plants that are not currently listed as being available...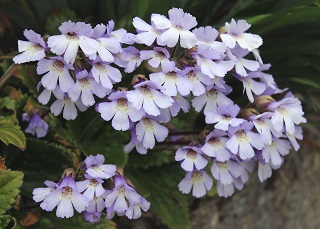 Ardfearn's assurance of quality
As plantsmen, we take great pride in our plants at Ardfearn. We only sell healthy, established, strong plants of a good size, and are keen to offer any advice if required. While our existing customers will know this, we would like to assure our new online visitors that the quality and range of our plants are of extremely high standards.